Post by The Deceptionist on Jul 16, 2008 9:04:14 GMT -5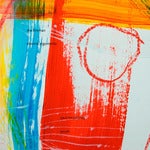 I am just a poor boy and my storys seldom told
Ive squandered my resistance for a pocketful of mumbles, such are promises
All lies and jest, still the man hears what he wants to hear
And disregards the rest, hmmmm
When I left my home and my family, I was no more than a boy
In the company of strangers
In the quiet of the railway station, runnin scared
Laying low, seeking out the poorer quarters, where the ragged people go
Looking for the places only they would know
Li la li...
Asking only workmans wages, I come lookin for a job, but I get no offers
Just a comeon from the whores on 7th avenue
I do declare, there were times when I was so lonesome
I took some comfort there
Now the years are rolling by me, they are rockin even me
I am older than I once was, and younger than Ill be, thats not unusual
No it isnt strange, after changes upon changes, we are more or less the same
After changes we are more or less the same
Li la li...
And Im laying out my winter clothes, wishing I was gone, goin home
Where the new york city winters arent bleedin me, leadin me to go home
In the clearing stands a boxer, and a fighter by his trade
And he carries the reminders of every glove that laid him down or cut him
til he cried out in his anger and his shame
I am leaving, I am leaving, but the fighter still remains
Yes he still remains
Li la li...
another Alice story, a history in mathematics.
I think the refrain from THE BOXER is LIE LIE LIE.
In the past month, I've watched HEAD (Monkeys movie) and the Bee Gee/Frampton Sgt. Pepper movie.
BOTH movies had strange boxing moments.
HEAD devoted an entire scene to Davy as a BOXER, CHOOSING his opponent and throwing a fight for the mob.
www.youtube.com/watch?v=nT8bDoxbm8k
Meanwhile, in the Pepper movie, there's a scene with Alice Cooper singing BECAUSE. In the scene, Cooper plays a media mogul who is using T.V. to brainwash people into an Army to take over the world. Of course, he is watching a BOXING match on tv as he's brainwashing the people.
www.youtube.com/watch?v=frqQ6rPmnIc
There's another scene that I can't find on youtube, of Mean Mister Mustard's lackey driving a van. Yet again, inexplicably, the inside of the van is plastered with photos of BOXERS.
This all led me to read about Sonny Liston:
"Liston did not box again that year, and in 1964, he met a young contender named Cassius Clay on the evening of February 25 in Miami, Florida. Liston lost his title when he quit in his corner before the start of the seventh round, claiming he had hurt his shoulder. Some believed the fight was fixed, and doubt whether Liston's shoulder injury was real.
On May 25, 1965, Liston would encounter Clay again, now known as Muhammad Ali. The bout was originally scheduled for Boston, Massachusetts, but Ali, a week before the fight, was hospitalized with a hernia. The rescheduled match was in the small town of Lewiston, Maine.
Less than two minutes into the fight, it was over. While he was pulling away from Liston, Ali hit Liston with a soft punch and Liston, who had never been knocked off his feet, went down. In the total shambles that followed, referee Jersey Joe Walcott never counted over Liston and never made Ali go to a neutral corner as Ali yelled hysterically at Liston. The photograph of the conclusion of this fight is one of the most heavily promoted photos in the history of the media, and was even chosen as the cover of the Sports Illustrated special issue, "The Century's Greatest Sports Photos".
George Chuvalo, who sat in the fourth row at ringside and later fought Ali twice, commented, "It was A PHONEY." Floyd Patterson also said he did not believe the fight was on the level, as did former heavyweight champions Jack Dempsey, Gene Tunney, and Joe Louis. [2]
en.wikipedia.org/wiki/Sonny_Liston
LIE LIE LIE.
EDIT......I just found this tidbit:
Liston made a cameo appearance in the 1968 film Head, which starred The Monkees.
Now we're REALLY cooking with gas.
i watched head the other day.. its one of the strangest films i've ever seen.. possibly
stranger
than magical mystery tour in parts. and written by jack nicholson, too?
still.. i loved it, and i noticed liston cropping up here and there. wasn't sure if it was him til the credits rolled. and frank zappa too lol. very laurel canyon