Post by clarekuehn on Jul 16, 2014 18:43:25 GMT -5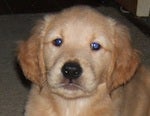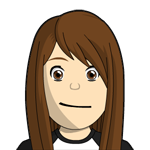 However, your description of the burial nr St Peter's Church is fascinating. Yes, I see that "Fool on the Hill" is also a metaphor....is the body still there? There was a story that it was taken on a boat to an island; the island the Beatles supposedly bought and donated to a group of hippies living in a commune....
I know people have compiled photos of Paul at different stages of his maturation (cut short though it was); as a young, less-well-nourished-looking, more insecure young man before Hamburg and at times later on, he does have a different "aspect" or seeming "look". But he very much has the bone structure and sudden energy of himself later. People do change in "look" -- it's what confuses PIAers to say "he's the same; any changes are normal impressional changes in the same man". They get it wrong one way (re. paul) and some people on the PID side get it wrong the other way (with Paul and all kinds of others in the Beatles' circle).
It happens. But one can't just "look and feel a difference" (which we ask PIAers to do), but also has to get familiar with the type of head and different lighting and fat conditions the person would have, so that if there is a sameness in the real person, we also see/know that.
Paul has consistent underlying look; he is more ruffian and youthful slightly insecure when 1st in Hamburg; he grew up (got some sex and success, which doesn't mean true maturity, but you know what I mean) and "looks" more consistently friendly, even fatter. We also have moving images only later in quantity.
---
I don't know if they've moved the body; I remarked that if it was there it doesn't have to be there now, with John and George gone. Strawberry Field orphanage is now no longer owned by the Salvation Army. So maybe they moved him (if he was there). I merely presented the argument that there is a good case for his having been there, dead.
He might even have been cremated by now. You know, to cover up the exact manner of death, the family might even have been suggested to have him cremated, though it would probably have been suggested as "closure", if anyone suggested cremation. Just saying: I wouldn't want the body around. But ... I do think he was buried on a hill and this one fits the bill in many ways, including pilgrimage effect, though unwitting.