Post by B on Jan 9, 2013 15:01:10 GMT -5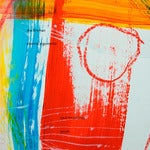 "it is the final and eternal judgment by God of every nation."
That was yesterday.
Your brother and sister saved your asses, big Time.
You should really thank them.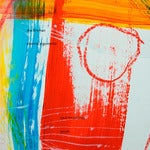 Deadline 1/11 @ midnight?

That's the same night the sun will refuse to shine on the moon.
en.wikipedia.org/wiki/New_moon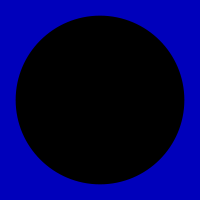 Will I see you on the Dark Side of the Moon?
Say YES!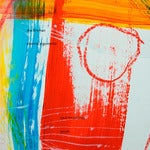 www.3daysofdarkness.com/
1/11/13
new moon

111
one and one and one is three ;D
www.tutiempo.net/en/moon/phases_1_2013.htm
------------------------
In Catholicism, the "three days of darkness" prophecy looms large. It is 'a biggie'.
(I should say at the outset that I am not Catholic.)
It has been testified to by a number of Catholic visionaries through time, and is thought of
as an "end times" prediction in much the same way Matthew 24 is by Protestants.
In addition to the link iameye provided regarding the "Blessed Anna Maria Taigi" vision of it
from the early 1800s, others, including one from no-less a celebrity of the faith than Padre Pio himself,
have had comments regarding it. You can read Padre Pio's comments
at this link
.
It has even been addressed in non-Catholic sources as a possibly real event.
Zetatalk has said that it will be brought about when Planet X passes the earth, causing
it to tilt temporarily, so that the Northern Hemisphere is rotating in darkness
away from the sun, while the Southern Hemisphere will be getting 24 hours of sunlight.
Sheldan Nidle once wrote that it would occur when the solar system was being transported through
the 'photon belt' (a clouded area in space) , to a new location in the universe,
by aliens or angels or God. (One might think of a worm-hole in this instance.)
In my lifetime, I first became aware of the "3 Days of Darkness" prophecy through the
channelings of 'The Blessed Mother' and 'Jesus' (and others) by Veronica Leuken in the 1970s and 80s.
Although her messages weren't accepted as authentic by the church, she clearly was
receiving information from a source other than her own imagination, imo, and I was intrigued.
I wanted to know more about who (or what) was going on in her case, regardless of the fact
that I did not share her religious affiliation, or her point of view. Much of what she said
I disagreed with, but it was her lack of guile, and sincere dedication to her cause that fascinated me.
More about her later!

Anyway, the point here is that the 'three days of darkness' was supposed to be a BIG deal,
and serious as a heart attack. People were supposed to prepare for it by having blessed candles
in their homes, a ready supply of water, plenty of blankets because it was going to be
frightfully cold, and shades pulled over their windows so that they didn't have to see
the demons flitting about and being removed from the earh by the angelic forces capturing
them as the earth was cleansed, renewed, and refurbished. People were to stay indoors
at all costs, and clearly they would not be feeling like their normal selves, as they
would experience a 'life review' situation akin to what people experience with Near-Death-Experiences.
After the 3 days were over, people would know their short-comings as far as what
was expected of them from God.
That's the gist of the message regarding 'the three days of darkness', and if we have dodged
that bullet, then, indeed, we 'really should thank our brother and sister (who) saved our asses,
big Time' if that is the case.
But you may want to have all that stuff on hand, just in case, especially since you may have
only about 48 hours left to do it! I'm not tryin' to scare anyone; I'm just sayin'.