Post by iameye on Feb 13, 2011 15:17:55 GMT -5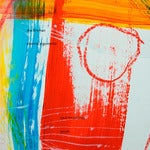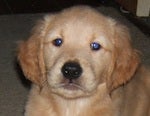 "G" is the heart center of Image on Masons:
-j
The Blue Lodge Mason is taught that the "G" in the Masonic symbol represents God. Later on, he is told that it also represents "deity." Later still, he is told that it represents "geometry." In reality, this letter represents the "generative principle," the Sun-god and, thus, the worshipped phallus, the male "generative principle…" In its position (along with the Square and Compass) on the east wall over the chair (throne) of the Worshipful Master, it is the representation of the Sun, thus of the Sun-god, Osiris. Its earthly meaning, then, is of the sacred phallus; its cosmic meaning is of the Sun, worshipped since antiquity by pagans while facing the East.

watch.pair.com/symbol.html
one and one and one is G
Letter G
"In Hebrew, the language our Bible was originally written in, it is called Gheemel (or Gimel) and has a numerical value of 3.
Throughout history, we see reference to the number 3 when we speak of the Supreme Architect of the Universe...no matter which language we speak! "
blog.thesanctumsanctorum.com/?p=490
Gimel (in slightly different forms) is the 3rd letter of many Semitic languages including Phoenician, Greek, Aramaic, Hebrew, and Syriac.
Gimel is associated with wisdom. The letter gimel in Hebrew is the same as the English (or Roman) letter G. So the letter G can be associated with these symbols.

It may seem strange that something as simple as the letter G could deliberately contain these hidden meanings. But the answer lies in something we may term conceptual or archetypal resonance. In the language of symbols, many meanings converge around a common center. So far we have the letter G in a Masonic lodge standing for:

God

Geometry

The Eye in the Triangle

Endlessness

Creation

Wisdom

All these things are one thing. They are the creating God. They are God as a verb.


'Cus he's so hard to see!