Post by NothingIsReal1985 on Oct 24, 2013 17:06:39 GMT -5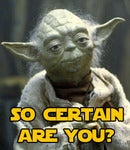 That PIDers extend certain courtesies to 'Paul', but hold a double-standard and do not extend the same courtesies post-66.
There has not been one instance that I'm aware of that shows any Paul using his right hand to write or play guitar -
that wasn't flipped
.
Be sure to look for things like, shirt buttons, lip scar, hair part, writing, pick guard, lower left eye, etc.
Often, many PIDers see an image of, say, 'Faul' holding a pitch pipe in his right hand and say, "See, this proves Paulie died!"
But when shown images of 'Paulie' batting, drinking, pouring, slicing cakes, lighitng lighters etc. etc. etc. right-handed, they say, "Oh, that's normal."
There is no evidence that any P/Faul is or was right-handed, per se. Although ambidextrous-ness seems to run through his entire career.
I can also understand how Ringo (as well as Miley Cyrus, who was born left-handed, but her lefty father taught her to be right-handed) had to make the switch, as well. TBH I've been using my secondary hand since the 8th grade when I was (14 years ago) & hung out w/ a left-handed classmate, which inspired me to do so. I've actually improved on it and use the computer mouse w/ my left hand (I went to my PC's Control Panel adjusted the functions to suit my left hand, so there's hope for you lefties using the mouse who want to make the switch). As a right-handed pianist that play most of the notes w/ my right hand (most of the time), my right hand isn't as flexible as my left and the tendons in my index and middle fingers tend to tense up and ache, so I must give them a break by doing certain tasks w/ my left. There's also certain activities I feel more comfortable doing with my left hand, whether instinctively or by habit.
1.
2.
Does he HONESTLY think he looks good in this photo? Look at his tiny head and big, boat feet. I'm guessing it's w/ a concave lens, 'nuff said. Anyway, as you can plainly see, he's brandishing a right-handed
Höfner
bass. Just look at the knobs in the above & below images. He looks awful smug and provocative in the above picture.

3.
In the above photo Faul is holding the
Höfner
w/ a right-handed tendency.
Well, I guess we'll never know which hand Faul favours, but he gives us (subtle) clues sometimes, like these photos:
On top of that, even b/f I read this on Wiki years ago -- I found that left-handers are "right-handed" to a certain extent. Although JPM was a leftie and claimed to not have much use for his less-dominant hand it was not like it just hung there idly. Perhaps he used his right hand unknowingly, either outta habit or instinctively. Paul batted w/ his right and Ringo batted w/ his left, ironically. Everyone is different.