Post by beacon on Sept 13, 2012 10:10:51 GMT -5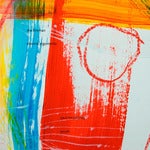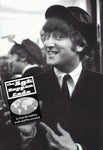 It is worthy of notice that the Bacon family in early times spelt their name "Becon" or "Beacon."
www.baconscipher.com/Chapter13.html
en.wikipedia.org/wiki/Boatswain
The first word of dialogue in "The Tempest" is "BOte-swaine."
www.baconscipher.com/Chapter13.html
The song Roll on, John by Bob Dylan contains certain Sgt Peppers references; 'I heard the news today, oh boy,' and 'Another day in your life'.
It is interesting to note that the song appears on Dylan's album Tempest. The Tempest is a Shakespeare play, believed to be his last. Roll on, John is the last song on the album. Could this tribute to Lennon be Dylan's last ever song?
The song preceding Roll on, John is the title track Tempest and is a 14 minute account of the sinking of the Titanic. The Tempest is believed to have been a story based on the real-life shipwreck of the Sea Venture in 1609 on the island of Bermuda while sailing towards Jamestown, Virginia. Roll on, John has numerous references to a sea voyage, presumably from England to America, just like the Titanic.
'John as the Statue of Liberty' by Yoko Ono 1970
As I mention in the Sgt Pepper Code, there are numerous references to Francis Bacon on Sgt Pepper and, I believe, Bacon's authorship of the works of Shakespeare and his involvement in the settlement of America as a Rosicrucian / Masonic homeland.
Could it be that Bob Dylan, who also appeared on the cover of Pepper is acknowledging this and could it be that Dylan sees himself as a song writing contemporary of Lennon's and as such an equivalent of one of Bacons good pens?
When "The Tempest" first saw the light of day in 1623, Shakespeare had been dead for seven years while Francis
Bacon remained among the living until 1626.
Lyrics to Roll On, John :
Doctor, doctor tell me the time of day
Another bottle's empty, another penny spent
He turned around and he slowly walked away
They shot him in the back and down he went
Shine your light
Movin' on
You burned so bright
Roll on, John
From the Liverpool docks to the red-light Hamburg streets
Down in the quarry with the quarrymen
Playing to the big crowds, playing to the cheap seats
Another day in the life on your way to your journey's end
Sailin' through the trade winds bound for the South
Rags on your back just like any other slave
They tied your hands and they clamped your mouth
Wasn't no way out of that deep dark cave
I heard the news today, oh boy
They hauled your ship up on the shore
Now the city gone dark, there is no more joy
They tore the heart right out and cut him to the core
Put on your bags and get 'em packed
Leave right now, you won't be far from wrong
The sooner you go the quicker you'll be back
You've been cooped up on an island far too long
Slow down you're moving way too fast
Come together right now over me
Your bones are weary, you're about to breathe your last
Lord, you know how hard that it can be
Roll on, John, roll through the rain and snow
Take the right-hand road and go where the buffalo roam
They'll trap you in an ambush before you know
Too late now to sail back home
Tyger, tyger burning bright
I pray the Lord my soul to keep
In the forests of the night
Cover 'em over and let him sleep