Post by charlie on May 5, 2020 15:03:33 GMT -5
Below is a small report
draft
for a PID newcomer like myself. This report keeps an open mind to iamaphoney material and connectioned pointed out by others (thanks to Beacon for example).
This is a report not fully sourced on everything. It contains with several errors. 99% of it is also probably well known to most of the people on this community.
The point is I am trying to understand from a newcomer perspective, how far off I am to some these connections or clues that have been pointed out before over time.
Also please forgive the bad writing. Dyslexia is annoying.
Writer: ---------- Presenter: ------
Estimated time: TBD Status: TBD
Version Revised: ?

You are so beautiful that even when we were young you were almost a beautiful soul that I know where ever I go, you are a part of the show. Couldn't we ache now because we know our souls
are not okay and that's okay because you know I will be fancy since you think I am a fake.
rough draft for Mustaches/Neil/Paul/Billy/LouReed/Lennon/Replacements/Crowley/Alice Wonderland/MagicK & 666
with pictures
---------- Forwarded message ----------
Subject: Re: isntitlily
I) Those who know Him

Victor Spinetti who worked with The Beatles their first 3 movies (A Hard Days Night, Help!, and Magical Mystery Tour 1967) worked closely with McCartney before and after 1966.
Victor and John: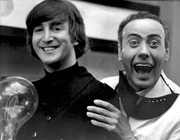 John, George, Paul, Victor: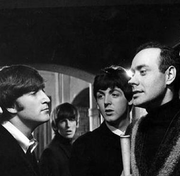 These are both pre-1967 pics above.
Note: We assume the reader has general idea of Iamaphoney. A detailed history of Iamaphoney may be written/reviewed later.
Here is Victor again, working with the potentially "new Paul" post 1967 in the Magical Mystery Tour film. This shot was also on the Magical Mystery Tour album with Paul pointing to the popular
"I Was You" clue right there next to Victor who "iampahoney" got to interview.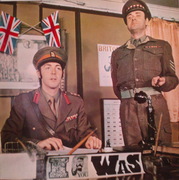 Victor in 2008 w/ "iampahoney" aka "Billy Martin" aka "XXXXX" hotel interview that was removed at one point before Victor passed.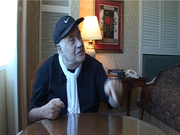 There is also an additional interview with XXXXX and a photographer who worked with Beatles since A Hard Days Night who is also convinced Apple Records is a determined org that will do anything
from threatening people and taking their work especially anything that has to do with any pre-1966 photographs.
This photographer is another one who knew "both Pauls" and believes the man he photographed for years changed. His family has moved far from this to point where he has no shame speaking anymore
in his older age. This was during the times XXXXX (iamaphoney figure) has been seen in his Rotten Apple series videos appearing from LA to hanging on in Vegas with nice limos, to Abbey Road UK,
to even possibly Africa, all the way back to Denmark and more...It is as if there was actual money behind his project, but only at one point during the early days of the iamaphoney following.
The photographer here in the interview, let's call him "Emilio", stated this has nothing to do with money from any corporations, as in his words, "these people have money for the next 15 to 20 generations"
From great investigation and article writing of an online identity known as "Beaconfilms" there is a great detail about connections between certain Beatles-related organizations.
A company in the UK known as Standby Films LTD employed XXXXX around 2006.
When Neil Aspinall died in 2008 as head of Apple Records, Standby Films LTD which was under Neil & Apple was transferred to McCartney's company (MPL LTD) which worked with the XXXXX relationship.
Suddenly past his 2008 death, the videos changed appeared to have changed direction to a darker version mixed with both false data and factual clues into a project they didn't want to be considered
a viable "source of truth" hence "I am a phoney" (with an E which has another layer of meaning) -- Later The Winged Beatle (TheRottenApple movie) was released in 2010, followed by TheRightAlbum 2011
on iTunes and others which was supposed to be followed by TheRevelAtion 2012 after which never came to a potentially real ceaset and desist ceaset and desist order, though unverified claim.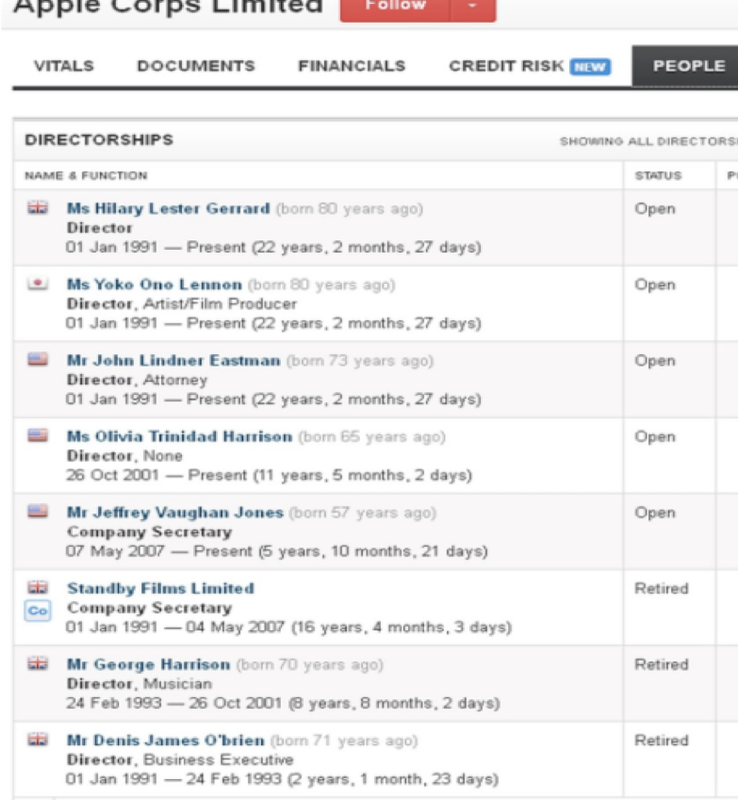 Full image
II) Isn't it Billy?

To quote an interesting "PepperPress Publishing" novel from 2009 titled "The Memories of Billy Shears" (a publishing company believed to be owned my MPL McCartney LTD))
is a story told by the perspective of character named "Billy Shears" -- While even the author claims there is no confirmed evidence that supports any Paul James McCartney ever died
(though he confirms someone they are aware of died in 1966) Around that same time, The Beatles Monthly magazine published this "Paul is Dead" "rumor" first 2-3 years before any
American DJ made it popular in 1969 where the discussion about "clues" that eventually became popular to share.
"Paul is dead" could simply be a distraction for the masses mixed with truths and false narratives that don't actually apply to Paul himself or the general audience when watching
any Rotten Apple video or WingedBeatle film projects. "Billy Shears" character in the book believes "He" is more Paul than perhaps any "real Paul" that may have ever existed.
In some ways the way it's written comes off across of an ego trip of the author itself which is similar to the history controlling Paul McCartney we have seen happen throughout
the course of recent times.
Many Beatles members in history go on record saying so much changed in 1967. From their characters, to the world's new music, to the world values and priorities itself.
"Something changed" -- If there were ever two Paul's and any of this conspiracy was proven to be true, then hasn't "Bill" been Paul longer? If it were true, would fans accept the new reality?
The honest reality? The "Right" one? Or would fans be so crazed they wouldn't know what to believe and start going crazy trying to connect this into other theories down more rabbits holes.
Could "Bill" if a real person, be forgiven for still all the years he entertained us and told us great things to do?
666
#
9
The book discusses their own personal family debates and questions about the money, the concept of devil worshipping and how industry is obsessed over false prophecies.
As if it truly is not a supernatural thing people claim from the outside and how "6 6 6" obsessions of fans don't realize maybe "Bill" was a fan of a dice game as kids called "sixes" over there,
a game where only "6" is the highest number to win. Similar to John's obsessions with the number 9. Nothing more, nothing less, just fun with numbers that others will look too much into,
perhaps later used as a distraction to make the obsessed people look crazy to the public eyes and ears. Or maybe this is the fiction part of the novel though as the author does state
there if only one fictional chapter. The writer reminds us some parts are true and some are clearly not. Similar to Iamaphoney's video story telling abilities.
Are we going to trust these sources as a form of truth or are we only to put pieces together ourselves and see what we only want to see?
There's a lot in the book that attempts to filter rumor speculation and the theories of Billy Shears, along with one chapter claiming to be the fictional one showing pictures of attorney letters
between Legal and "James Paul McCartney" with signatures.
Often in the book the author states "you know where you read about this first" in case more clues become revealing in our history's timeline.
The only thing that is bizarre to accept for anyone is that "He" feels the soul of Paul is his own and he is also more Paul McCartney than the original Paul and will always be both Bill and Paul.
Now if PepperPress is really connected to MPL and Iamaphoney is connected to Neil and MPL. Why is there no direct affiliation of the book or iamaphoney material.
There is one
main common denominator
and theory these two "sources" share. And that is the name,
Bill Shepherd
.
So, if Bill is real...where does he come from? The rumor of" William Campbell" sounds like it was another mainstream distraction to make the crazies look crazy like with the possible 666/999 number
to nowhere games.
It seems that Bill (William) Shepherd, is actually a real person.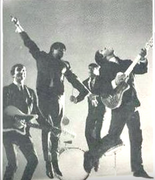 Note: This photo, could truly be anybody.

Bill Shepherd was a musician for a band called "
Billy Pepper and the Pepperpots
" – four(4) years before "Paul" (or Bill) came up with "Sgt. Pepper" and the Billy Shears tag line in the song.
The band Billy Pepper and the Pepperpots had a couple original poor quality recordings along with covers of Lennon/McCartney songs of the early "Yeah yeah yeah" / I wanna hold your hand type era.
What's surprisingly odd is the cover features a photo of a band that was later the same photo used in a 1966 cover for another band called "
The Primitives
"
Note: This is not the 80s Primitives band that sang about a car crash followed by a "na na na na na" (heyyyy jude!)
The Primitives was first a 1960s early punk rock-like sounding band with very if not any media attention featuring...
Lou Reed.
If
Lou Reed and Bill Shepherd knew each other
either Primitives 1966 and/or had any affiliation with Billy Pepper long before he became the world's Lou Reed, maybe that explains why
Lou Reed has gone on record several times stating he hates "the New Beatles" and joked about himself has clones all around and doppelgangers that play rock stars for interviews
and publicity stunts. Maybe it's drugs or comical effort, but he seems to stick with those repetitive jokes from 60s to the 80s.
Lou Reed did not
start
respect
ing anyone in
The Beatles
until he appreciated their solo careers like Harrison and Lennon.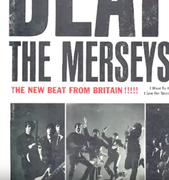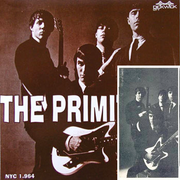 III) I am Backwards Mustache

For the Beatles music and "clues", according to the author claiming to be Bill Shepherd (Billy Shears), anything that sounds like something backwards was purely coincidental unless you heard
actual backwards or "gibberish" sounds recorded intentionally in a Beatles song to make you want to play their backwards sounds in reverse. Example, "Rain" & Revolver experimental era.
While according the author of Billy Shears Memoirs, the band would hear things like "Fake mustache" after already recording proper lyrics they wrote together.
All that did was get them to record "Sgt Pepper's Lonely" even clearer and playing the words in both directions to get the effects of words and meanings that sound clear for all directions
of audio. They idolized the effects from "Book of MagicK" to play into their new Art.
Sgt. Pepper was a rebirth of their new sound, and the new 60s, and of the Beatles.
It was all truly a magickal time for all.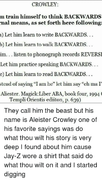 Full image
The Fake Mustache is one big white rabbit.
According to iamaphoney, In
1996
that Paul McCartney he spent millions of dollars of his own money to reorder the Beatles Anthology album collection in 1996 which cost him to destroy
several copies. This change removed one of the original studio takes. That take was labeled and later discovered to be titled "
SPLHCB / Apple Star
"
S.P.L.H.C.B = Sgt. Pepper Lonely Hearts Club Band
Apple Star = what this entire song and premise is in Crowley's reverse
The lyrics would be:


Apple Star it was a fake mustache
Maybe you were mistaken
Apple Star it really was a fake mustache.
Made this so we had to tell you
Apple Star it was a fake mustache

Worry that this could be a lawsuit
Apple Star it was a fake mustache
Worship the Alesiter Crowley
Apple Star it was a fake mustache
It was a fake mustache
it was a fake mustache
it was a fake mustache

Yes, if you sing that backwards, it will be Sgt, Pepper as you annunciate the words properly For example, saying. "Number Nine" isn't turn me on dead man.
But saying "Nummmberrrrr Nineee", could be.
"SPLHCB/AppleStar" track was removed from Anthology 2 in 1996 according to "Billy Martin" / iamaphoney.
It clearly could have been a studio take of just the Beatles "clowning around" when they knew what it sounded like. No evidence to support such claims either way.
If Apple means Ringo in Japanese, maybe they were saying Ringo Starr had a fake mustache?
How far do you go with the theories of MagicK and audio engineered back masking tactics?
Yet, the Sgt. Pepper. band, and the album's inside cover does clearly enjoy representing fake mustaches.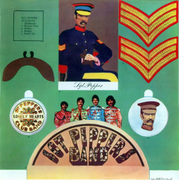 Even during promotional photos they wanted to play with a "fake mustache" theme. Why, George?
Compare his reflection,
what is he shaving?
A Fake Mustache?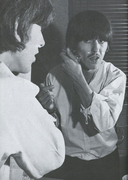 Full image to see what George is really not shaving
IV) Phonies with Crowley

The Winged Beetle by Crowley: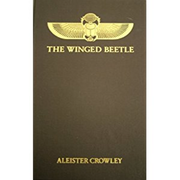 "You are Beetle with an A
" -- John Lennon
"Magic with a K
" -- Paul McCartney


Returning to iamaphoney, The Winged Beatle (or Rotten Apple series) The Right Album content and all iamaphoney other music projects are just arts of Black MagicK inspired by XXXXX &
friends to lead people on further and hearing a new story and perhaps promote a new form of Art that in our reality, many have already been doing in the industry for years.
A way to get passed "Paul Is Dead" and any conspiracies of the 60s (true or not) and get towards new Art, opening up the one's "third eye" and mind a bit more.
The RevelAtion technically is already within all the Rotten Apple videos and music. It's just not going to be clear To the naked eye until possibly a real RevelAtion.
Only a third eye can see more.
TheRottenApple
TheRightAlbum
TheRevelAtion
T R A
"ARE3RA" = There are 3 RA.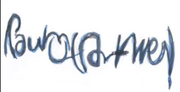 Paul's?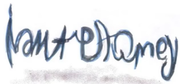 or is it Iamaphoney?
Where did this really come from? Just iamaphoney playing tricks?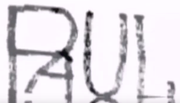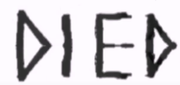 Split "Paul" and "Died" separately and he leaves us with: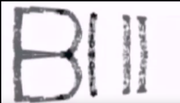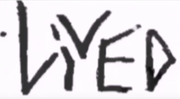 Not an actual replacement or literal death conspiracy, but Paul only honoring his multiple identities.
"Paul" did this with other names he after confirmed as his: Percy Thrillington, The Fireman, Ian Iachimoe, Apollo C Vermouth, Billy Martin, etc.
One of the people on Billy Pepper covers (and Primitives Lou Reed band) may just be Sgt. Pepper.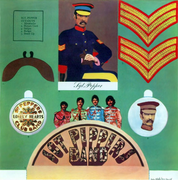 Flip it...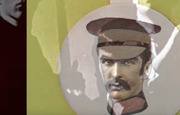 Now blend it with that cover from Primitives & Billy Pepper.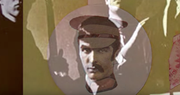 All of this is inspired by not just MagicK of Crowley's work, but Lewis Carrol as well from Jabberwocky which promoted hidden mirrors to reveal hidden meanings.
From following the rabbit, which in Paul's world is following the white car and other common denominators laid out for those to see.
It's about his own mental rebirth, not a rebirth of a clone or physical replacement.
Maybe Bill Shepherd is just a man behind Paul. Once Brian Epstein died in 67 and Sgt Pepper, mustaches, and everything of the 60s changed... it's not unlikely to protect people,
families, and others that in reality The Beatles could be nothing more than a heavily orchestrated and constructed band and corporation ran by several talented individuals than just
the fab four from Liverpool who became a worldwide success within a couple of years.
If Liverpool is such, why does Ringo constantly trash talk them. Then again, Liverpool honors The Beatles in an interesting way.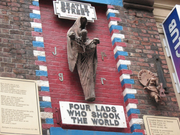 "Beatles Monthly" put this photo instead at one time.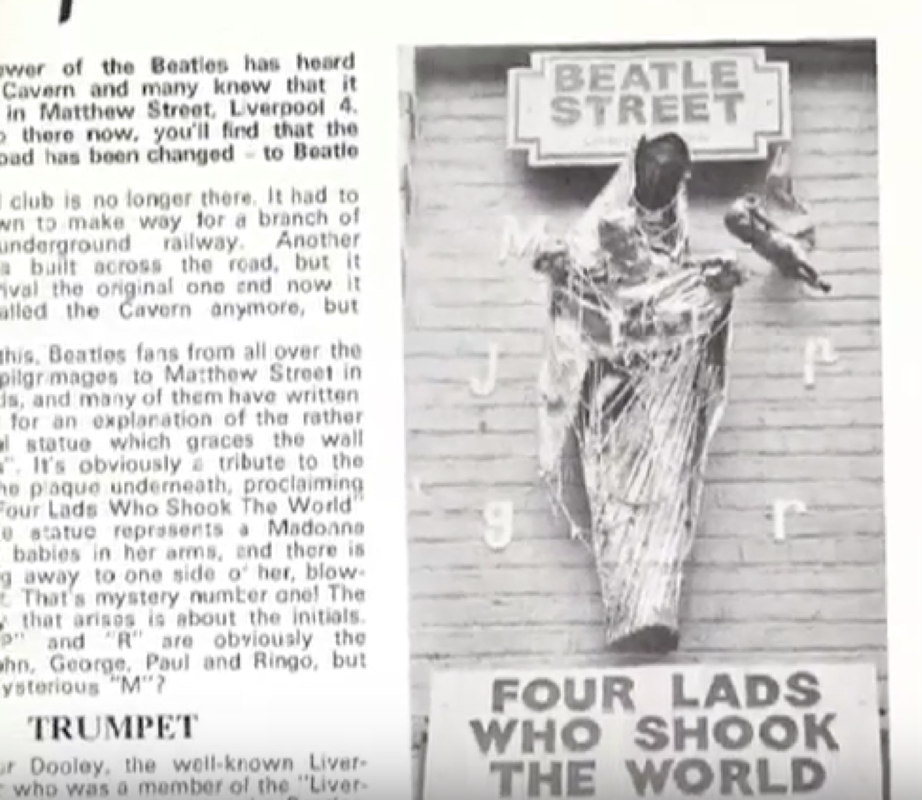 Notice the extra
"M"
w/ "j p g r" that doesn't appear in the actual colorized memorial above. What's the "M" for? Mal? Macca Original? No official explanation can be found.
MPL Communications (McCartney) not only owns PepperPress (Billy Shears written in 2009) but also may have had affiliation Iamaphoney to some degree per the Standby Films LTD investment.
Neil could have wanted to get some information out to someone and maybe not everyone in the world to easily discover and understand connections they were trying to hint at.
Since Neil's departure and a Paul McCartney who constantly tries to stay relevant in modern times (pick your Kanye or Rhianna star of the year) -- he wanted to continue playing his brand
and "employers" more than likely. Not to mention, Paul McCartney and his brand employees several people and manages many charitable organizations.
To surrender at top is a very scary situation for the masses and people you care about if you always had good intentions even if something was based on a lie.
Heather Mills, Mal Evans, XXXXX and a Denmark family with connections to entertainment with relatives publishing New World Order topic books (but not the "same NWO") -- all of these individuals
know there is SOMETHING going on. Perhaps nobody wants to devastate the diehard fans of Paul in case he really is a double/phony who simply plays a "Paul McCartney brand" or character.
A brand Bill (Paul) kept playing post-beatles which is maybe why Harrison/Lennon (original Beatles) never played along with him or say anything really that nice about the guy since 1967.
For a "brother" they really wanted minimal involvement with the guy.
V) "The Beatles never existed" Concept

Is it really just Paul the conspiracy should be focusing on? It amazes me what possible drugs could make such a difference in less than 30 days: (Nov 66 - Dec 66/Jan 67)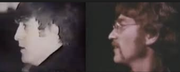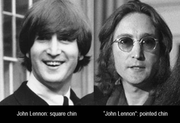 1966 vs 1967 Paul
Maybe we hear and see two different people all the time with only a brand disguised as a band?
Maybe this explains why Stella McCartney and all of the other Paul McCartney kids look like the Paul we know, because they really are Bill's kids of course. Bill is a real person.
He's a vegetarian who loves this planet perhaps safe to believetruly does love animals and people. However, post 70s/80s case regarding people claiming to be Paul McCartney to being their father
and claiming Paul had affairs with women pre 1966. The DNA wouldn't match if Bill really wasn't their dad, because the DNA tests Bill, not any pre66 Paul if he isn't the same man
that slept with their mother. Interesting how Mike McGear (McCartney's brother) looks more like those people making those claims about Paul being their dad than "Bill" does.
So, why does this custodian hang out Paul's childhood home while caught drinking beer outside in Liverpool while claiming to just be a "caretaker" Paul's childhood home.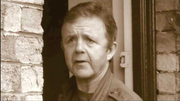 A recently developed theory behind this man is maybe he's the original Paul. His behavior and attitude does resemble pre1967 Paul interviews.
Because he looks nothing like today's "Paul" (or Bill) .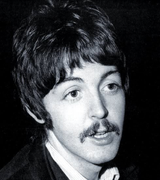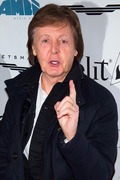 Then there is the shoe size changes from "donation w/ Paul examples" to appearances:
[source needed still]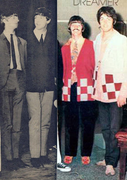 [
Full size
]
Ringo and Paul next to "Ringo" and "Bill"...
Maybe there are more Ringos. When was the last time we saw Ringo Starr's eyes? Occasionally at best.
Maybe that's why this guy who looks like an older "original John Lennon" and just so happens to coincidentally be the custodian for John's childhood home as well as coincidentally being good
friends with the old man who is the custodian of Paul's old home who looks like the original Paul.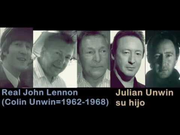 [Enlarge]
"Colin" and Julian Lennon fit the John on the left more than the John on the right that the world got used to for over 13 years. It's as if Colin ("real John Lennon") looks more like
Julian Lennon (John's first son) than post Sgt. Pepper John who could be the same man reported shot in 1980. Who is Sean Lennon's father.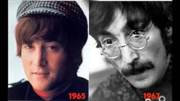 Sean Ono Lennon got more of the "Yoko charm"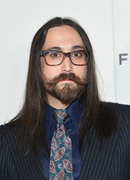 Sean Lennon looks nothing like his half-brother Julian. While Sean was growing up, he looked nothing like pre-66 John. But let's leave the kids out of this and not go through other rabbit holes,
it's disrespectful to things that may be real to the evnrionment that was engineered as we see for so many children of fame. Not to mention the fact that Sean's dad, regardless of being
original John or not, was shot and killed and there is no real evidence to support otherwise.
So is the whole John Haliday and Colin connections pure rubbish?
Are they really just custodians and our eyes are making us think they are pre1965 John and Paul?
All of this occult speculation and Paul Is Dead conspiracy is always going to be just a theory. A theory to keep people thinking for 100s and 100s years time.
And the story will go on like that, perhaps forever.
Any RevelAtion I predict is more about the music and Crowley and how he was more of a hippy and not an evil Satanist that many make it all out to be.
John Lennon said The Beatles were about Crowley's "do what thou wilt" which relates to Crowley messaging being everywhere while songs like "Do what you wanna do.... Think for yourself"
were mostly inspired by these previous early 1900s writings.
The concept of this white rabbit we all fall for is whatever the conspiracy may be, there is no evidence the Devil is coming. Nor does it mean Paul McCartney is playing us all because the powers
at be want to rule the world and made a dent in the music industry by doing so.
"There are typically no such things as miracles or the super natural. Only cutting-edge technology to make you think there are wizards among us." -- And how we use that technology
and our minds whether it's 1967, 2022, or 2038 still gives us the same responsibility to do the right think. Seeking truth or helping others. Songs should get us through times,
not make us focus on evil times.
It really is all about love.
After all Love is....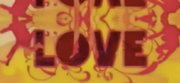 The code to it all:
(more Lewis Carrol games w/ mirrors)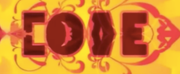 If you look carefully at the LOVE code more...right in "O" you see....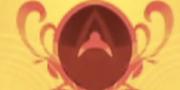 Does that look like?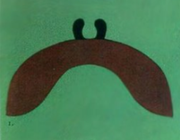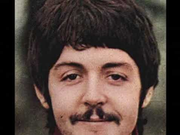 Another Lewis Carrol reference with more mirror tricks going "back to Pepper":
The Walrus was
More questions:
Why did the fingerprints for Paul's pot drug bust during 70s in Japan never match 1964 Paul fingerprints already documented from 1965 in the UK? Quick dismissed case with no evidence either way.
Just MI5 barging in and resolving the case.
Many questions about Mal (or Malcom) Evans.
Why did the Wired Italy magazine article, prior to Iamaphoney video series launch have scientist confirm vocal patterns and looks until the article got pushed away?
If you made it this far, then I applaud your memory for not being full and keeping an open mind.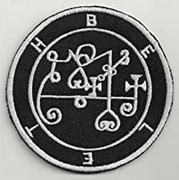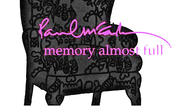 [enlarge]
Final question: Which magic is actually real?